Review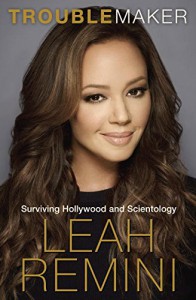 I love King of Queens. It is a show I've watched often and really enjoy. I knew Leah Remini was a Scientologist but never paid much mind to it. And honestly, I've always been a bit curious about Scientology because - and let's be honest - it is strange.

And I decided to read this because I was curious what Leah had to say about Scientology. But this book is about more than just that, of course. It details Leah's childhood, life growing up, her career as well as life in Scientology. I enjoyed just reading about her life in general.

I knew some about Scientology but had a limited knowledge prior to reading this book. I have to say that I don't blame her for leaving the church. And it is something I would never join.

An enjoyable biography by a good and funny actress.